Regular price
Sale price
$20.00 USD
Unit price
per
Sale
Sold out
Tax included. Shipping calculated at checkout
Immerse yourself in 8 tracks of haunted cinematic dark ambient music, all featuring  Braxton's solo double bass. If you ever wanted over 50 minutes of music  similar to Hunter's Dream from Bloodborne, you'll like this album. Perfect for exploring cemeteries, inspiring creation and imagination, seances, or other phantasmagorical occurrences. 


Track Listing:
All My Nights Were Trances (5:38)
Nocturne (6:56)
The Vigil (5:00)
Thanatos Whispers Across Time (8:57)
Angels of Melancholy (4:20)
Less by your Dying (6:04)
Evensong, Frost (7:08)
The Color of the Grave is Green (9:02)
"And all my nights were trances,
And all my nightly dreams
Are where thy dark eye glances,
And where thy footstep gleams--
In what ethereal dances,
By what eternal streams!"
-Edgar Allan Poe (mostly). 
View full details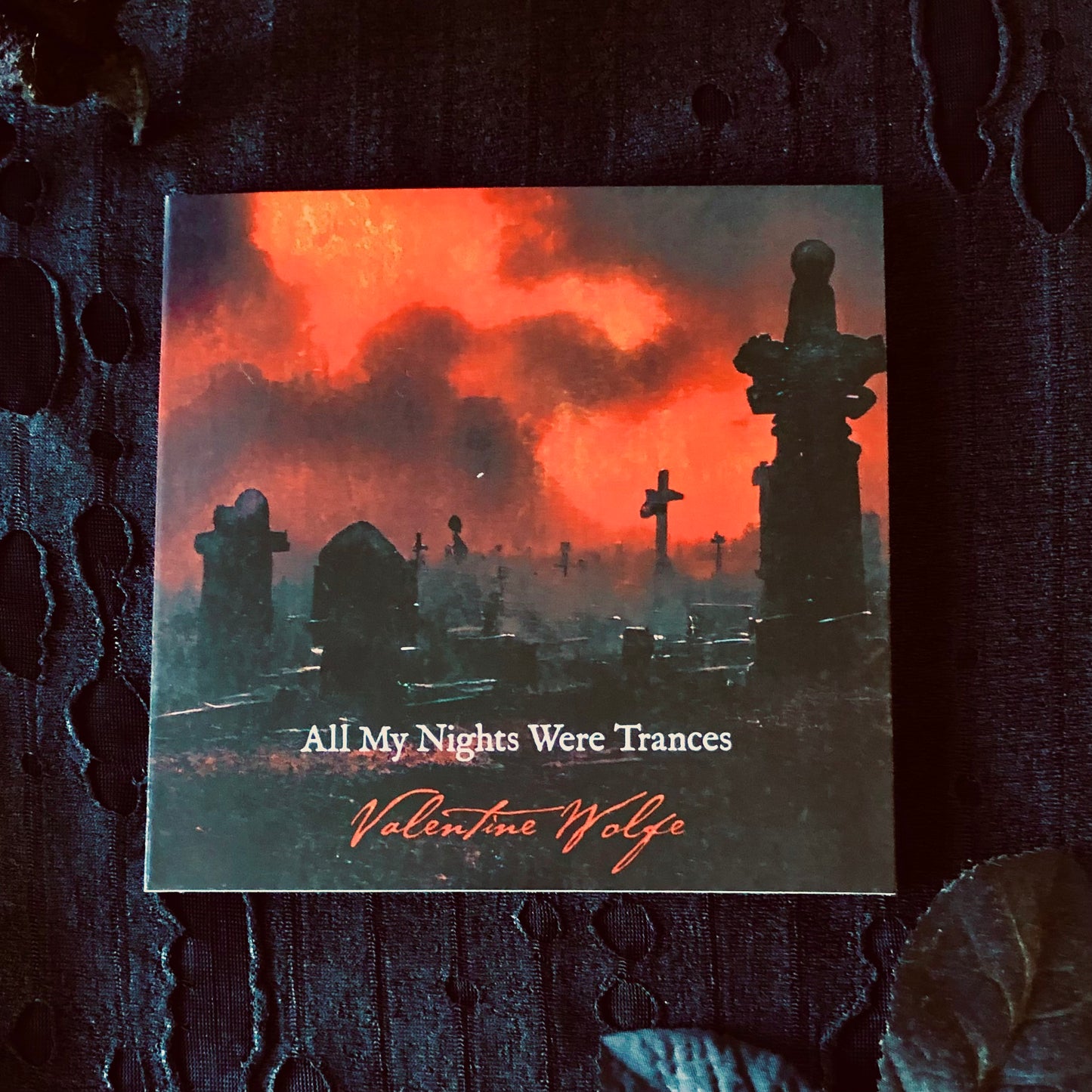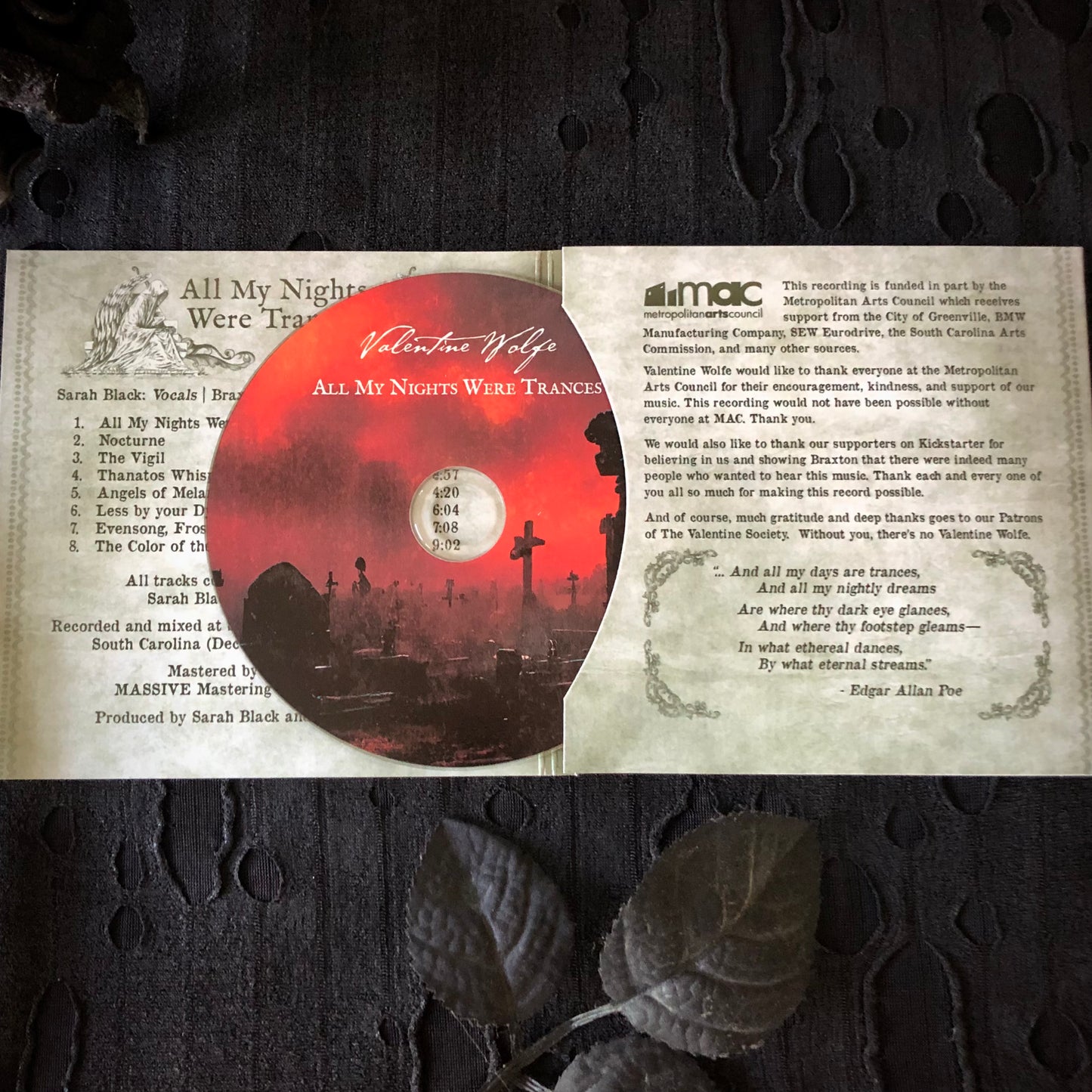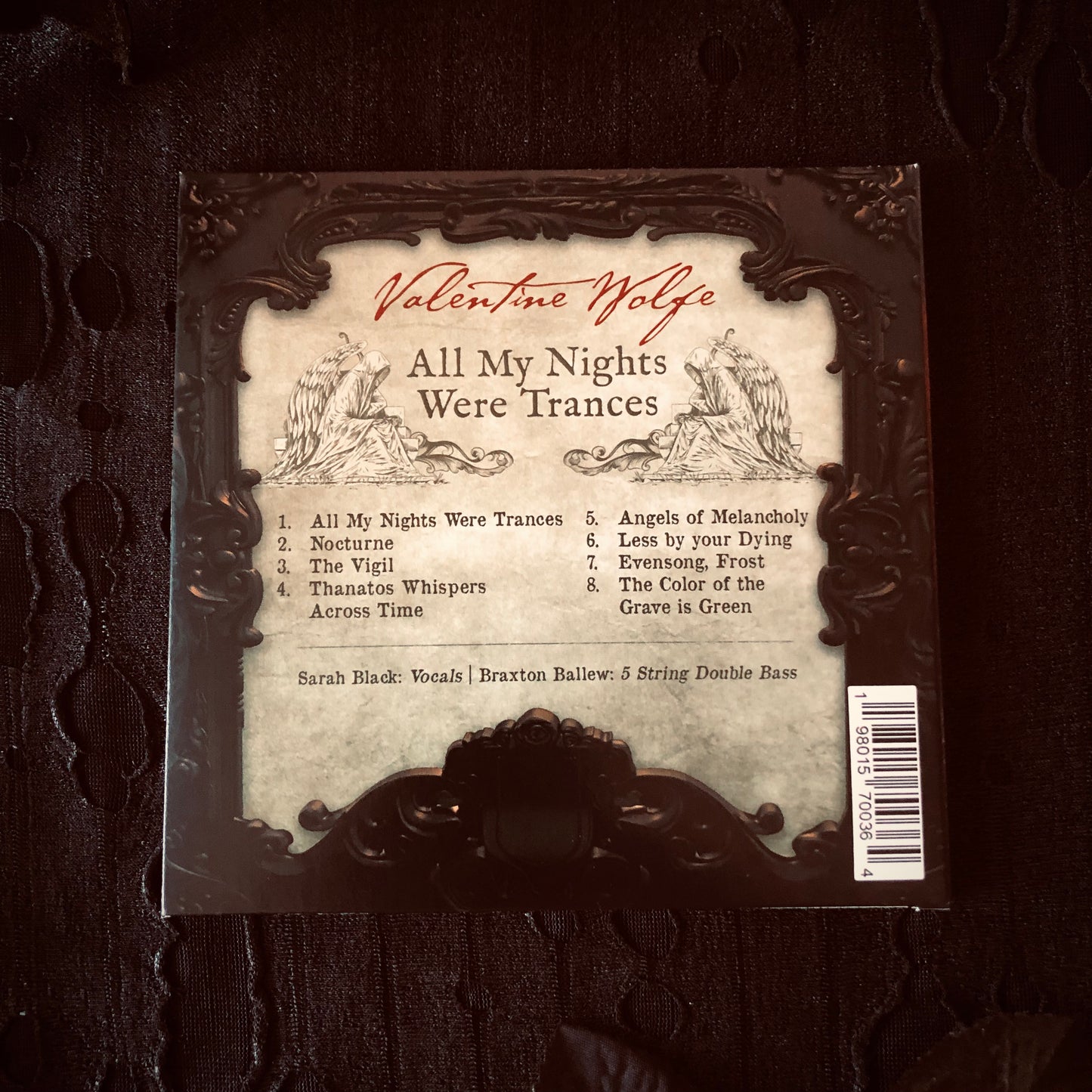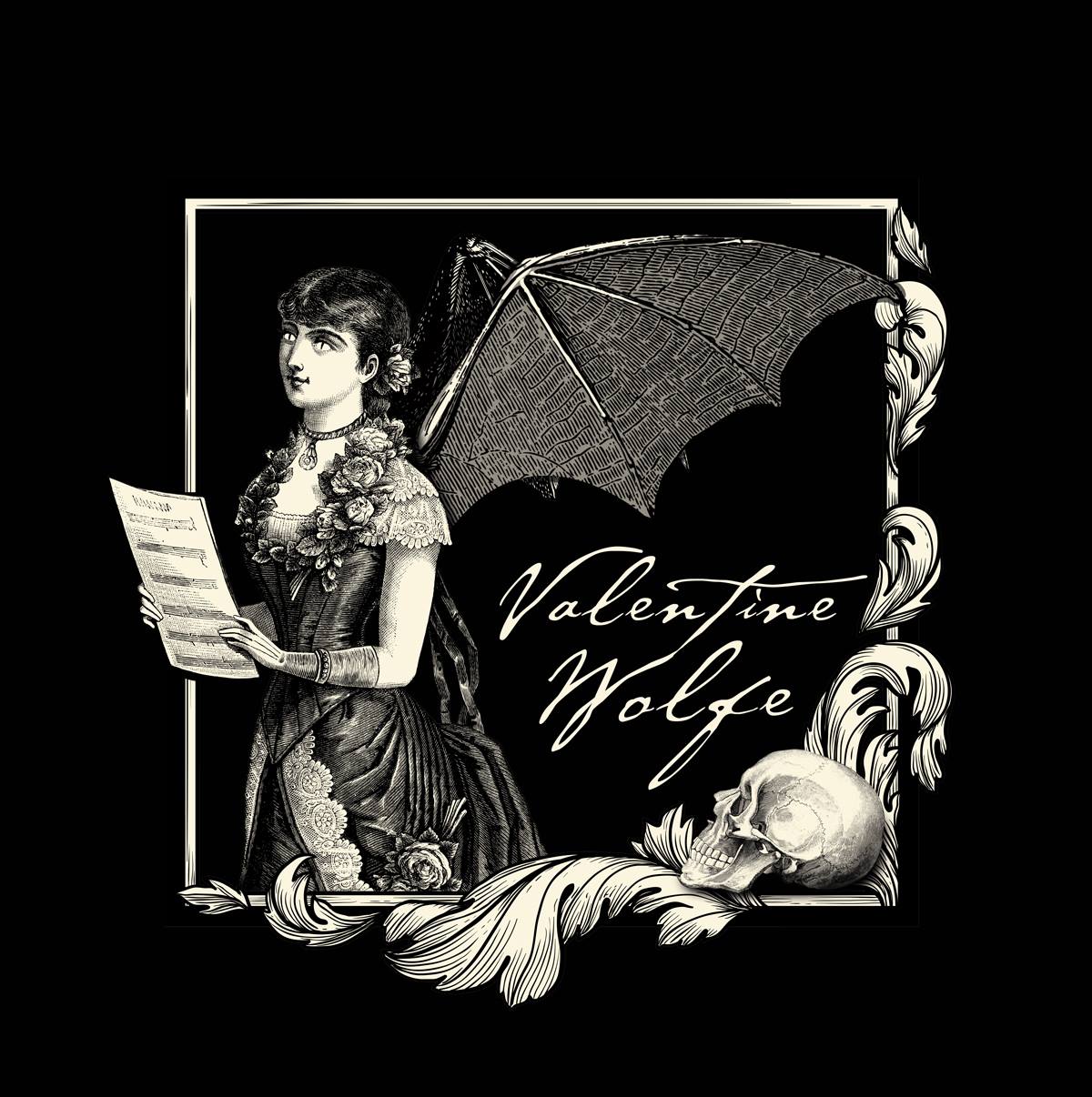 Thank you!
We create music to share it with people like you-thank you so much for making this possible!
Shipping Information
Orders recieved before 4:00PM Eastern Standard Time usually ship the same business day.